AFRIKANET worked on Catarina project to be part of the oil and gas industry and helped it in order to help to facilitate the maritime communication.
This project was referred by Oil Comm 2012 conference in Houston. The Cobalt International Energy company needed internet connectivity on its new rig that was shipped from South Korea to Angola where the oil is explored.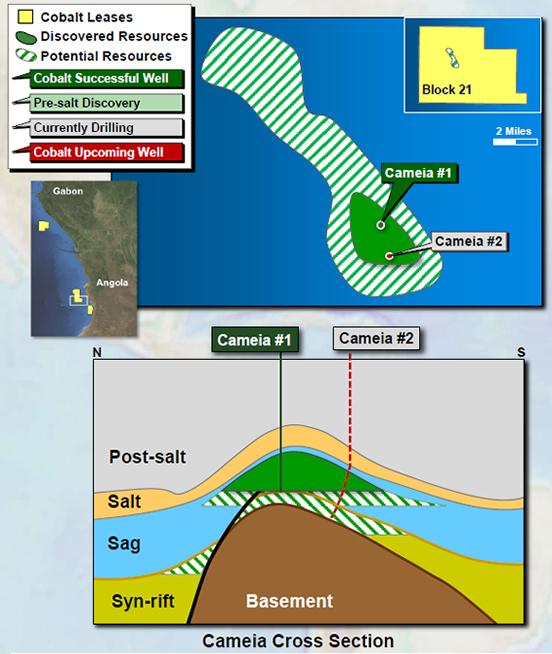 Since Brazil unveiled its enormous oil and gas resources in pre-salt, all the companies made the parallel with the Angola deep water suspected to host similar reserves because of the symmetry of the geology across the South Atlantic ocean. As a result of the first investments made by the major companies bringing in all their technology, Angola may envisage to restore its production of crude oil to 2008 levels. As the second largest producer in Africa, Angola delivered 1.7 million barrels per day (b/d) of crude oil in average along 2012. Angola expects to run at 1.8 to 1.9 million b/d in 2013 and is targeting 2 million b/d in 2014with the additional contribution of the Kizomba first phase and its satellites. Within this exploration frenzy, Cobalt managed to take operator role in the Blocks  20 and 21. In the Block 20, Cobalt holds 40% working interest and share partnership with BP and the national oil company Sonangol. In water depth ranging between 1,300 and 1,400 meters, Cobalt is currently drilling the Lontra-1 exploratory well in the north of the Block 20 with the Petroserv SSV Catarina semisubmersible platform. If Cobalt's expectations are confirmed, Lontra-1 could appear as one of the largest pre-salt play of the Kwanza Basin.
Using Afrikanet solutions limited communication on the platform of rig was transform to reliable robust, intrinsically safe, be versatile, reliable, available at all times and with excellent voice quality to ensure that vital messages get through. We provide and maintain satellite and voice communication system, using reliable product under competitive price as well as qualitative support 24/7 and backup solution. Our services are fully licensed in accordance with local requirements.
In order to assure effective and reliable services Afrikanet works with enduring suppliers and partners. Technical equipment is composed of 3 parts concerning solutions offered: internet services by VSAT, telephone communication and backup solution.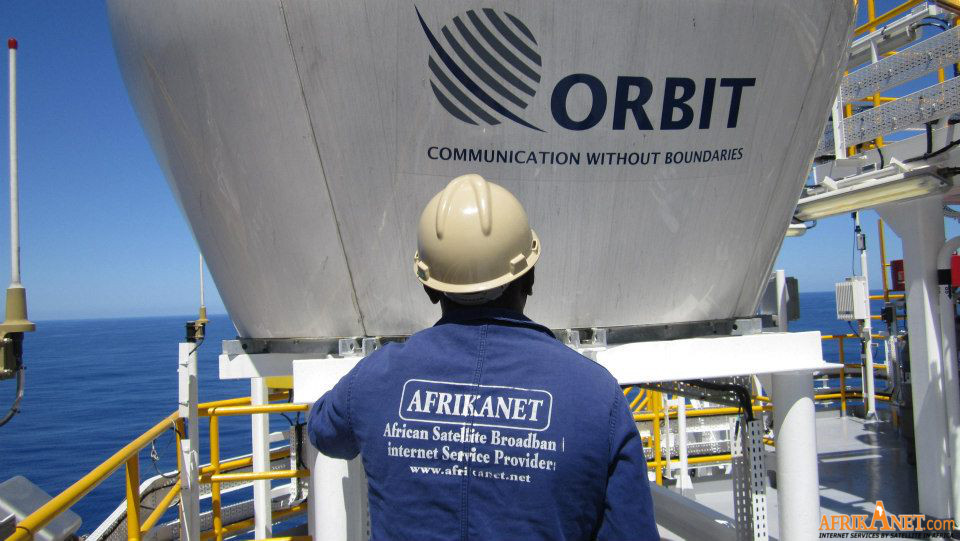 Internet services by VSAT
VSAT Systems offers a variety of fixed satellite Internet equipment for your business location, with different types of distance. One of these are:
Satellite AMOS 5: The AMOS-5 satellite provides a variety of services: DTH TV broadcasting, VSAT communications and broadband internet, telephony services, data trunking and video distribution over the Spacecom's expanded coverage area – Africa, Europe and Asia.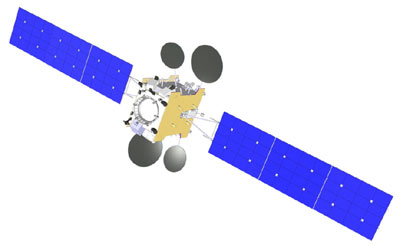 For more info about VSAT maritime and equipment do not hesitate to contact us