Partner with JVM, in 2009, AFRIKANET provided wireless lan to network and linked hospitals between them in different cities of Senegal (Keungheuil, Kaffrine, Gossas, Sokone) to revolution hospitals communication.
Thanks to this project the hospitals communication with transmission of medical images as well as patient data records and other medical information is now possible. The project uses a "Store and Forward" method. Tele-radiology, tele-dermatology and tele-consultation are the main applications. Once digitized, images from radio graphs, extracts of patient records and vocal messages are compressed, encrypted and stored in one file that is sent via the appropriate telecommunication link. The doctor receives the document and is able to give an instant opinion on the case. The opinion is transmitted back by Fax, Telephone or E-mail.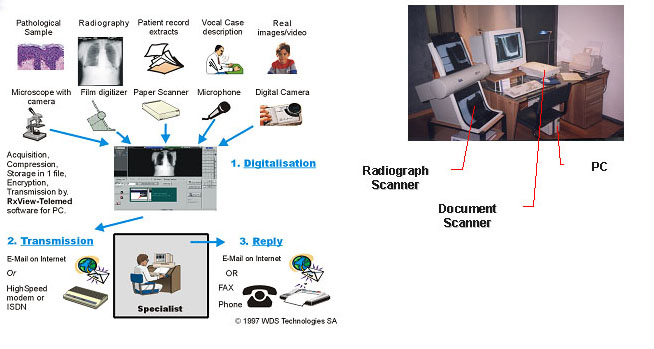 – Allow the underserved regions to get access to medical and health information over the national telemedicine network from the central medical database and other international medical websites through Internet to grant consensus building and awareness rising.
– Help local communities to get medical consultancy services from the center and other sites where medical specialists and consultants are appropriately available or concentrated.
– Ensure that local communities receive from health professionals' medical education.*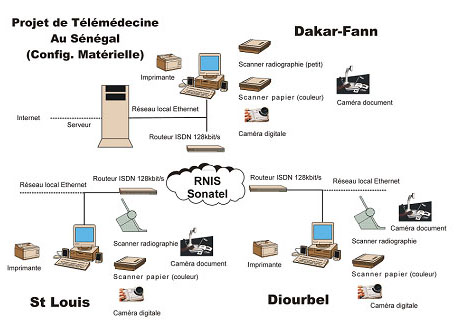 *http://www.itu.int/ITU-D/success_story/story_telemedicine.html
In partnership with JVM, AFRIKANET was able to provide wireless LAN to network hospital due to facilitate transmission between each hospital and make it easier. This project was not possible without Afrikanet and we are glad to have been part of this huge project in Senegal. Afrikanet provided wireless equipment Tranzeo and Zcomax with a range up to 50km.
Each site is connected to the main one: Koungheul. They all share the same internet connection, which is based at the main site.

Our commitment to improve the network system in Senegal enabled hospitals to get a better communication between every spot.  AFRIKANET is proud to help African countries to develop themselves with a better education.
For more info about VSAT bandwidth and equipment do not hesitate to contact us.